MARTA EZQUERRO GARCIA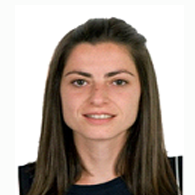 Predoctoral Research Fellow
Forest Management and Economics Department
Forestry School
Technical University of Madrid
Marta Ezquerro García graduated in Forest engineering in July 2011 from Technical University of Madrid (UPM), where she is currently a PhD Candidate. Prior to obtaining the diploma, she carried out a Cooperation Project in Oaxaca (Mexico) available online via http:oa.upm.es98031PFCMARTAEZQUERROGARCIA.pdf. Throughout her academic career she already showed her interest in research and innovation.
In the year 2014, she enrolled in the doctoral program of advanced forestry research at Technical University of Madrid (UPM). A year later, as a result of her effort and the unconditional support of her Thesis Adviser, she gets a PhD Fellowship (FPU), granted by the Ministry of Education, Culture and Sport. Since then, her career focuses on developing the knowledge and skills needed to promote her research profile.
Currently, she is member of the research group Economics and Sustainability of Natural Environment (ECSEN), where she is part of a great team of researchers.
For more information visit her Linkedin profile: https://es.linkedin.com/in/marta-ezquerro-garcía-09b57b38